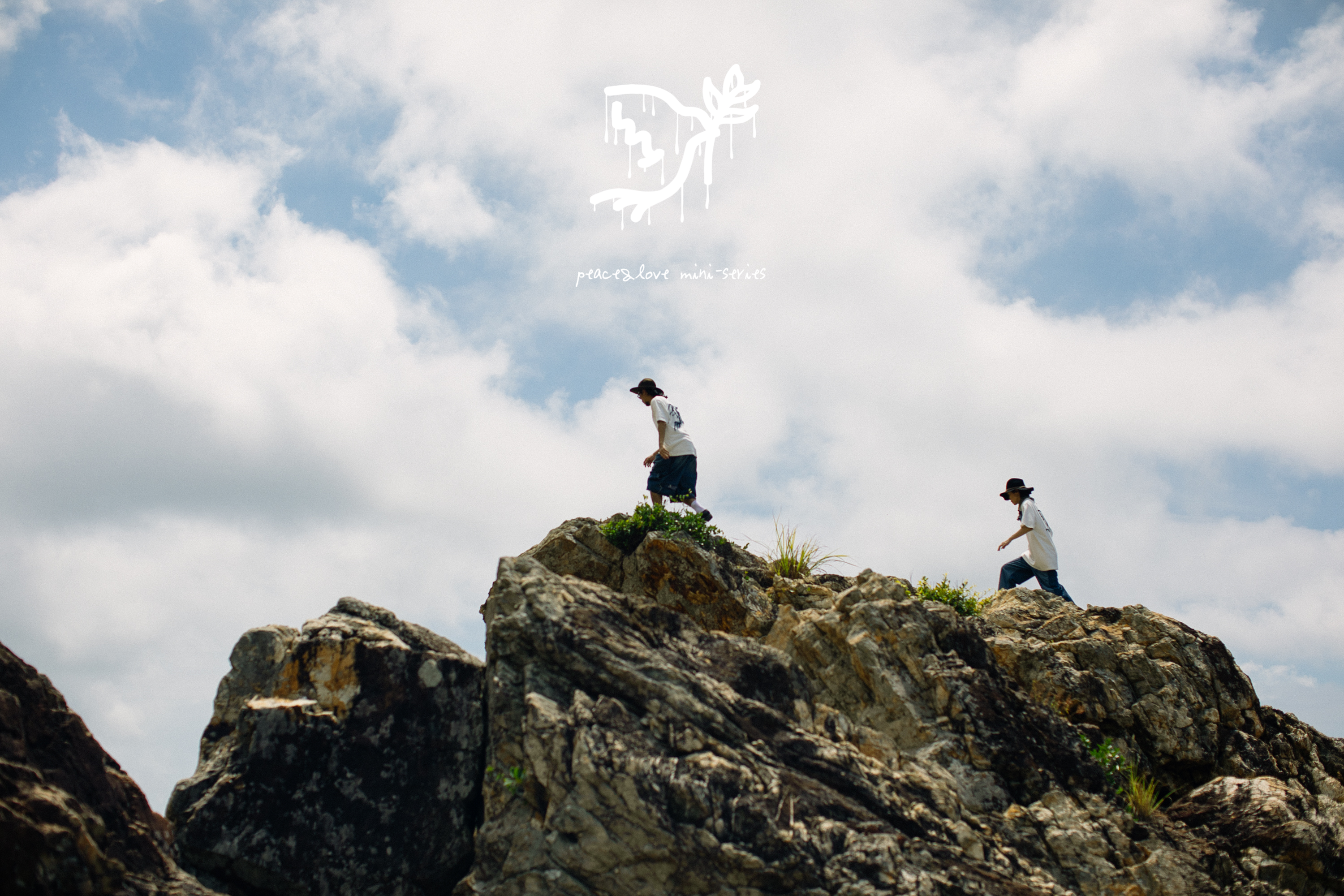 "PEACE & LOVE" LIMITED SERIES
此系列皆為限量發售
他們在尋找一塊寧靜的孤島,沒有敵意沒有猜忌,
彼此不需要言語和規則,只為感受安寧的片刻。
隨時間洋流漂蕩,夾在天地縫隙之間,
一切的世俗都不打擾此刻隨心的風餐露宿,
藍色的海風和日麗,溫暖灼熱的愛與和平。

They are looking for a tranquil isolated island, without hostility and suspicion,
Hoping to enjoy a moment of peace, without words and rules.
As time flies by, they are left on the tiny island in the vast world,
All worldly things will not disturb their journey in the wildness,
All the remaining are the blue sea, breezy day, warm love and wonderful peace.
Limited Series "PEACE & LOVE"